Introduction

Every day millions of people encounter our brand – the flying public, government ministers and corporate enterprises, the aeronautics community or anyone with a passing interest in aviation.
But above all, for customers, our brand represents the highest standards of safety, reliability and innovation. It communicates the pride and passion of our employees and the prestige of our products. It is recognised by partners and suppliers, by shareholders and stakeholders the world over. Therefore it is vital that the brand remains consistent, pure and effective. The following pages are designed to help us remain true to our identity.
Please note that Advertising and Advertorial fit in a global communication plan and therefore all requests are managed by our advertising team, it is not allowed to use ads or advertorial without approval. Please contact the Airbus advertising team for approval prior every project and publication: advertising@airbus.com
Unless running a specific company wide long-term campaign, the layout follows the below guidelines.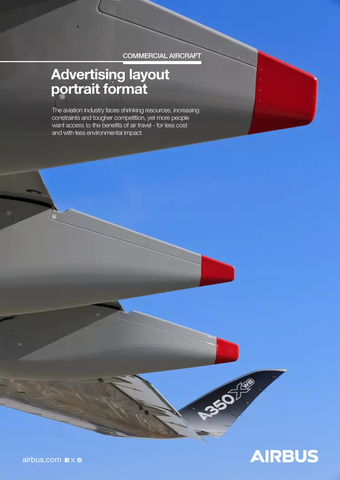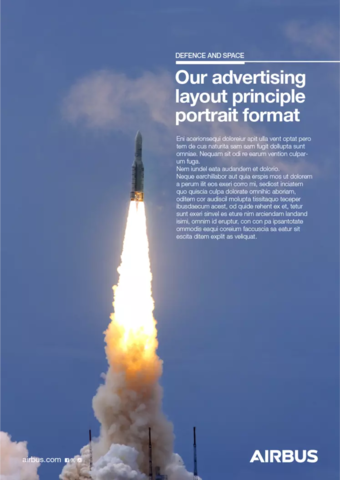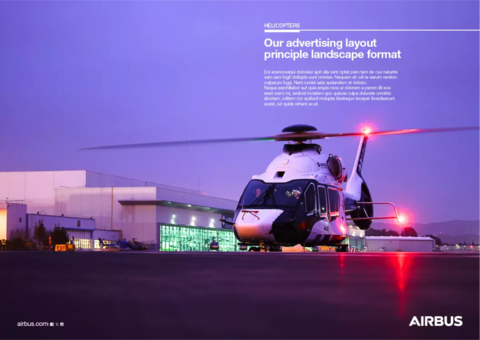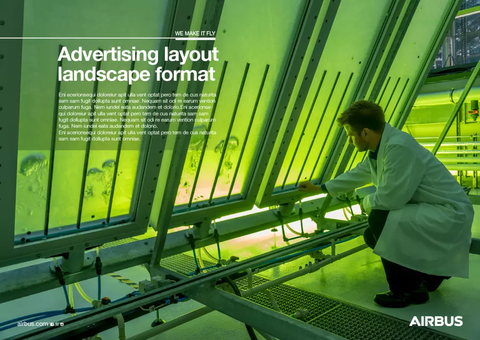 Layout principles

The basic layouts include a key line, a headline, body text, the Airbus logo, web address and social media icons as well as a division or business sector descriptor if necessary.
Airbus logo, web address and social media icons are fixed in position and size all other elements are flexible and can vary in position and size.