Why we brand items

Airbus branded promotional items are commonly offered in business context to build goodwill and show appreciation for commercial relationships.
They reinforce a positive public image of Airbus and can play a key role in the look, feel and culture of a brand. They create awareness while simultaneously increasing brand loyalty. Therefore the quality of the products are key, poor quality creates frustration and will damage the Airbus brand image.
Products are only branded with the Airbus logo and if applicable with additional product names.
Please note that customised products for functions, departments, projects or internal events are not allowed.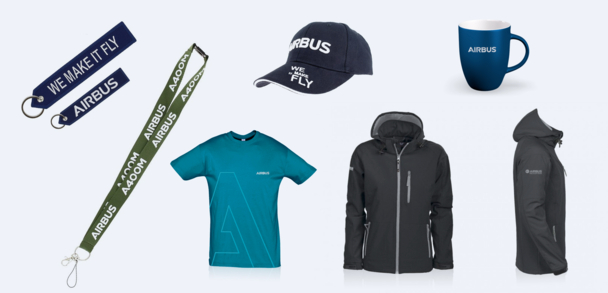 How to...

If you need to order corporate gifts, please make your request through ordering procurement tool on the Hub.
Any promotional item can be given for the following business purposes:
Events related to customers and commercial relations
Airshows, promotions, demonstrations
Delivery ceremonies
External corporate communication campaigns
Please make sure to read the Promotional Items Directive (AG.GOV.Dnnn) before placing your order.